How much clothing is on my packing list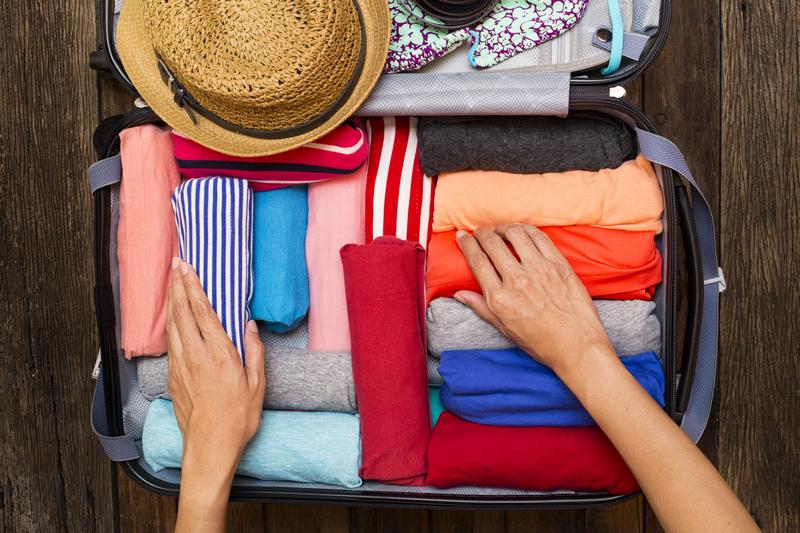 Clothing usually takes up roughly half of my bag, maybe slightly more. I strongly believe that you only need a week's worth of clothing no matter how long the trip is.
If you're packing for a weekend trip, you'll need even less.
Because in most situations, you can wear the same shirt more than once before washing it. You can wear your jeans multiple times before washing them.
And if you're traveling for several weeks, you can't realistically pack clothes to last that entire time anyway.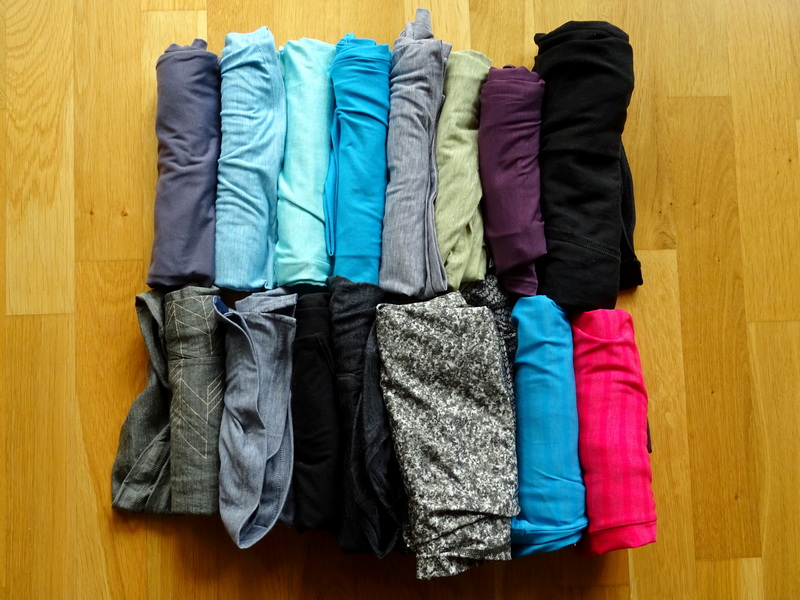 It's ok to do laundry in the middle of your trip, I promise.
So here's what clothing I normally pack for a trip:
5-7 shirts (short sleeve for warm weather trips, long sleeve for cold weather trips)
1 pair of jeans (I might bring two for a cold weather trip longer than a week)
Something to sleep in (for me this means gym-style pants or shorts and a t-shirt)
4-5 pairs of socks
8-10 pairs of underwear (usually 1 per day; I'll do laundry on longer trips)
2 bras
Seasonal clothing
If it's a hot destination, I'll throw in one or two pairs of shorts, plus a bathing suit if I plan on going swimming. Or a ball cap style hat for a hot destination if I'm going to be outside a lot, though usually not a city trip.
I'll include a winter hat, gloves, and scarf for a cold destination.
I also always bring some type of lightweight jacket in case of rain, or a hoodie, even for warm weather trips, in case of cold buses, trains, or planes. Usually I wear or carry this, so it isn't taking up space in my bag.
Quick dry fabrics
Recently I've started buying shirts in quick-dry fabrics. They're wonderful for travel because they don't smell as quickly when you sweat, which makes it easier to wear them again.
They also pack up smaller than cotton, which is great for saving space in your bag. And if you have to wash a shirt in the sink, it'll be dry before you wake up the next day.
There are several options for quick dry clothing, such as merino wool or nylon blends. But the tag will usually say "quick dry" in the marketing text since it's a great selling point.
Even at home, I air dry my quick dry clothing since they dry so fast. The heat of the dryer can shrink them, so be careful if you do use the dryer.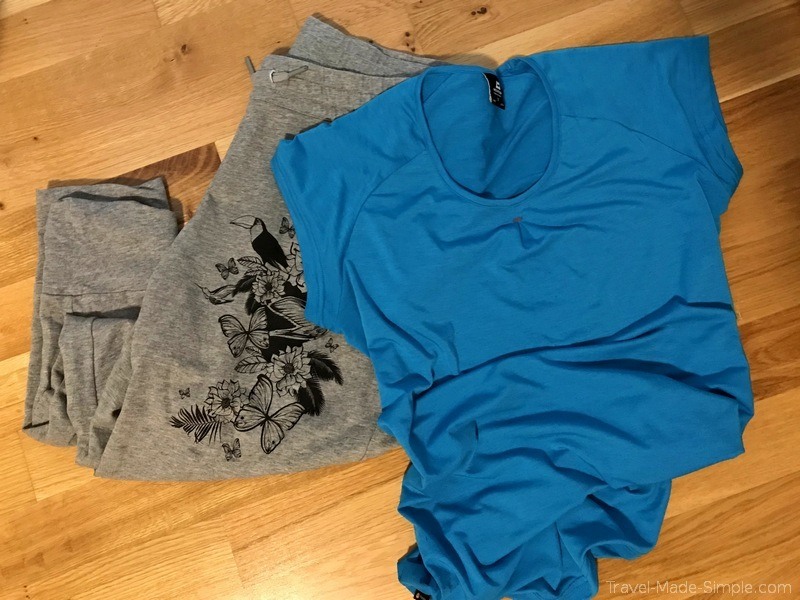 Shoes
As for shoes, pack shoes that are comfortable to walk in. If you're packing nice clothes or you're a dressy person in general, you'll want some dressier shoes, but I still recommend ones that aren't too painful for walking.